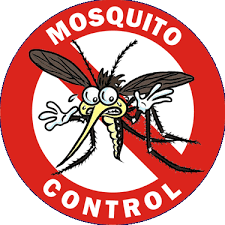 Event Mosquito Control
USA Inflatables has teamed up with Minnesota Mosquito Control to provide a *mosquito free event.
protect your guests from biting insects for increased enjoyment at your next outdoor party. Your visitors should not have to spray themselves with mosquito repellents in order to enjoy your special event. More effective than citronella candles with much less odor. For special events we use a barrier treatment around your gathering location and organic all-natural treatments around food serving areas. We treat two to four days prior to your event to kill adult mosquitoes and lay down a defensive protection barrier so these biting insects do not bug your guests.
* While not all mosquitos can be eliminated - Minnesota Mosquito Control eliminates 80 - 90% of the mosquitos prior to your event.
Special Event Mosquito Application
Our Single Event Mosquito Program (Seasonal Programs also available) is great for any outdoor event including:
Outdoor Weddings
BBQ's
Birthdays
Graduations
Reunions
Our service is great for those once in a while special events or backyard parties and/or bbq's. Don't let any of your special occasions get spoiled by Mosquitoes, instead call us to treat your special area so your party event has everything you need, Minus the Mosquitoes!
Any outdoor event!
Minnesota Mosquito Control will come out to your house or event from 2 - 4 days prior to your event to spray a mosquitos barrier around your house or event. spraying the trees, shrubs, deck, or where ever mosquitos may breed to form a barrier around your yard.
The treatment will last from 14 - 21 days -
After the barrier is applied make sure you don't leave standing water - tarps - tires - cups - caps even bird baths are breeding grounds for mosquitos. Did you know one bottle cap full of water can breed 300 mosquitos?
Minnesota Mosquito Control will help you fight off mosquito's at your event and can even provide an annual service coming out to your house every 14 - 21 days to re-apply the barrier treatment - ask Minnesota Mosquito Control for details.
pricing is for upto a 1/3 acre lot - call for pricing on a larger size lot
*Although we can't guarantee absalutely no mosquito's it is up to the home owner to make sure there isn't a steady breading ground for mosquitos to make sure as many as possible are eliminated prior to the party.
Commercial Mosquito Applications
Concerts

Parks
Pools
Playgrounds
Picnic Areas
Sports Fields
Tennis Courts
Rec

Beaches

Farms

Patios

Restaurants

Golf Courses

Fairgrounds

ANY AREA

reational Parks
We provide complete service to protect your property and/or business from those pesky and dangerous mosquitoes.
Our products are safe to use around people, pets, farm animals, food and/or any other need you may have. With our commercial mosquito barrier and spray treatment you have a mosquito service that provides lasting protection.